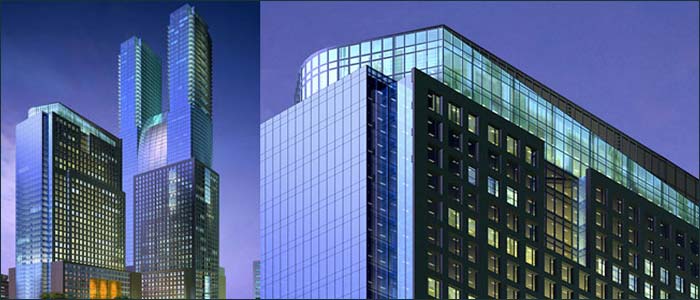 Brickell Financial Center
Two towers-40 stories of office space and 68 stories of mixed-use space
http://www.brickellfinancialcentre.com
John Moriarty & Associates of Florida
Brickell Avenue is home to more than one hundred international and world-renowned financial institutions. Along this artery, the pulse of global commerce beats strong. And now, this area synonymous with wealth and prestige takes on a new rhythm, one of a vibrant community and a new promise for tomorrow.
A new day dawns on Miami—a new era of soaring productivity and even higher ideals. Here, people do business, exchange ideas and flourish. And at the center stands a new monument to South Florida's place on the global map. In this new day, the place to gather is Brickell Financial Centre.
Captivating focal points for the Miami skyline, the Centre is anchored by a welcoming plaza, where cool shade, graceful oak trees and a soothing garden oasis invite the world to sit, dine and share in Miami's best culture and events.